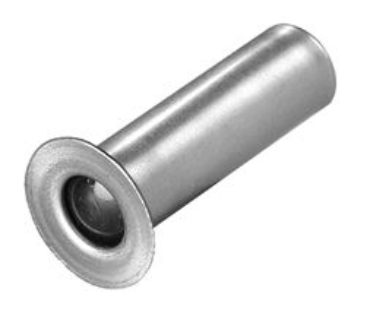 Cut Sheet: Print | Email | Download
Part# 79BFB
Bottom Fire Bolt - Wood Door
Size
13/16" × 1-9/16"
Finishes
US32D/630 – Satin Stainless Steel
Material
Stainless Steel
Features
Bottom Fire Bolt eliminates the bottom automatic flush bolt and dust proof strike.
BFB projects a bolt when subjected to 230 degrees F - locking the leaves together.
Installed horizontally in inactive door with mating hole in edge of active door.
Product Template